Exchange Office​ is opening call for Student Exchange applications for spring semester 2017 !

A Student Exchange at AGU is a program, which allows AGU students to study at a foreign partner institution for a period of time without paying any tuition. Unlike the Erasmus programme the students interested in Exchange however do not receive any grant. Students can fund their participation via scholarships, loans, or self-funding.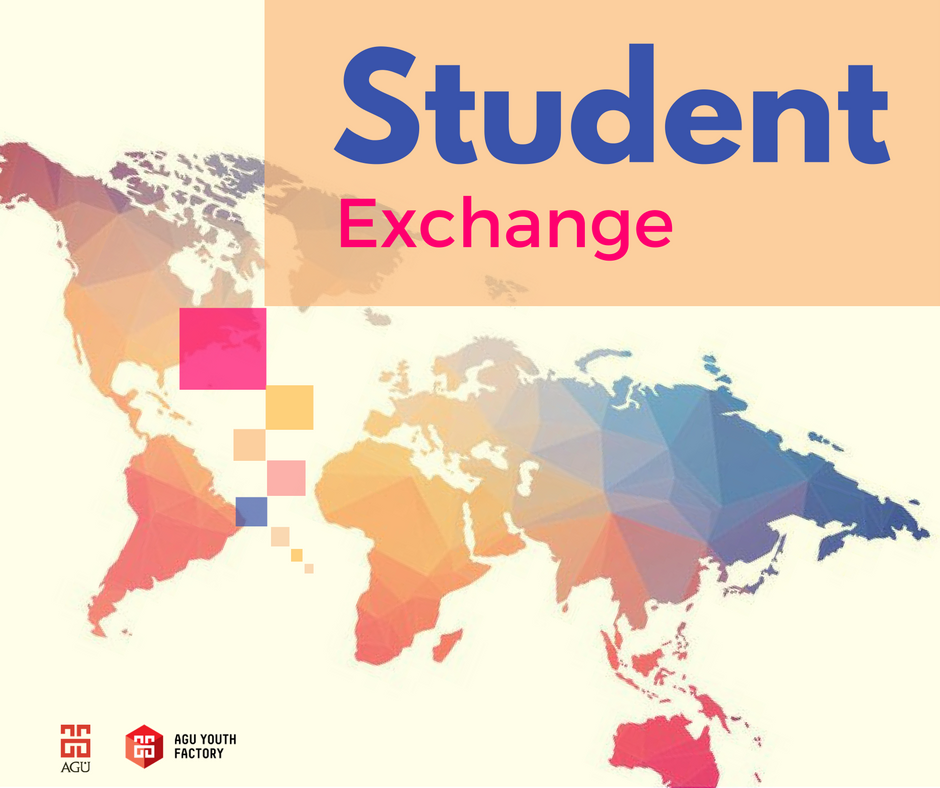 What are the requirements from students applying to a Study Exchange?
First of all, you must be enrolled at AGU. Except of that candidates must have:
GPA not lower than 2,2;
Undergraduate students must have completed at least two semesters and graduate students must have completed at least one semester at AGU (excluding English Prep. and remedial semesters - 2nd year students in undergraduate programmes);
To be a Turkish citizen or to have a valid residency permit;
To have a good command of English
Please keep in mind:
As soon as you decide to apply for a Student Exchange to Exchange Office, start with a research about the universities in our List of Partner Institutions, units/courses/modules/classes and all the requirements for application to the host university. This will help you to proceed your application to a host university quickly after your nomination by Exchange Office.
Additional information on conditions and requirements
For more info click here.

What is the selection procedure?
The students who are interested to join this program will be selected for exchange according to their study results. Indicators for the ranking are as follows: 50% GPA+50% English exam (or Grades from English Prep. School, English 101)

Applications and deadlines
We are receiving applications:
Online
Steps:
For the application form open a link here.
Fill out the application form and send it to us as an email to exchange@agu.edu.tr
Your application is completed when you receive a confirmation email! Please, check and let us know if you don't receive any confirmation e-mail from the office.
Personally
By bringing the application form to AGU Youth Factory - Exchange Office located in the Warehouse Building (Ambar Binası, 2nd floor)
Deadline for receiving the application is 11th November.
For further questions, please contact Lenka Karafiatova at exchange@agu.edu.tr